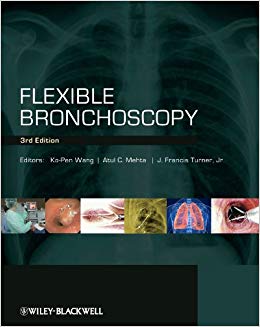 By Ko-Pen Wang, Atul C. Mehta, J. Francis Turner Jr.
Hardcover: 348 pages
Publisher: Wiley-Blackwell; 3 edition (February 20, 2012)
Language: English
ISBN-10: 1405175877
ISBN-13: 978-1405175876
With the development of new instruments and the refining of new techniques, flexible bronchoscopy has become one of the most frequently performed invasive procedures in pulmonary medicine.
This new edition of Flexible Bronchoscopy is an essential addition to the bronchoscopist's bookshelf. It highlights possible complications, contra-indications and precautions. In addition it addresses all current techniques and future technologies in interventional bronchoscopy.
For ease of use Flexible Bronchoscopy is divided into four major sections:
Fundamentals of Bronchoscopy
Diagnostic Bronchoscopy
Therapeutic Bronchoscopy
Special Considerations
Flexible Bronchoscopyis an ideal training manual for all respiratory and pulmonary physicians, as well as trainees and residents working in the field of respiratory medicine, who need to develop the skill of interventional bronchoscopy.
Premium Content
Login to buy access to this content.