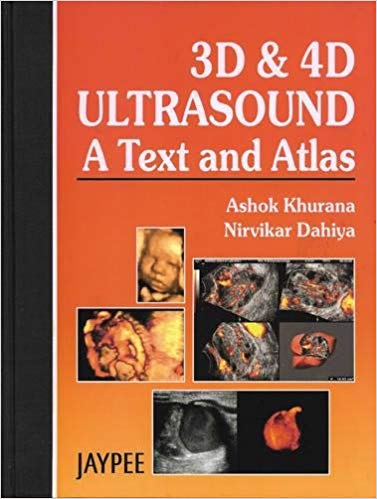 By Khurana Ashok, Dahiya Nirvikar
Hardcover: 290 pages
Publisher: Anshan Publishing; 1 edition (July 1, 2004)
Language: English
ISBN-10: 1904798136
ISBN-13: 978-1904798132
Three dimensional (3D) and Real Time three dimensional (4D) ultrasound has changed the way scans are carried out. Such ultrasound techniques have now become acceptable as valuable methods of diagnosis. 3D and 4D ultrasound can nowadays be applied to the examination of all internal body organs. Originally developed in the field of obstetrics and gynaecology, ultrasound diagnosis is now common place throughout internal medicine. This book is the first to deal with Real Time 4D ultrasound, and discusses its usage when applied to all internal organs. This book is written by two internationally renowned practitioners of state of the art 3D and 4D ultrasound techniques.
Also available:
Atlas of Clinical Application of Ultrasound in Obstetrics And Gynecology – ISBN 1904798780
Color Doppler & 3D Ultrasound in Gynecology, Infertility & Obstetrics – ISBN 8180611027
Anshan Publishers is a publisher of fine medical, scientific, and technical books. We find the best titles from our worldwide publishing partners and bring them to the global marketplace.
We publish in a wide range of fields, including:-
Anatomy
Anesthesia
Cardiology
Dermatology
Hospital Acquired Infections/Epidemiology
Obstetrics & Gynecology
Ophthalmology
Orthopedics
Pain Management
Pathology
Pediatrics
Pharmacy
Radiology
Surgery
Ultrasound, ECG, and Echo
Premium Content
Login to buy access to this content.