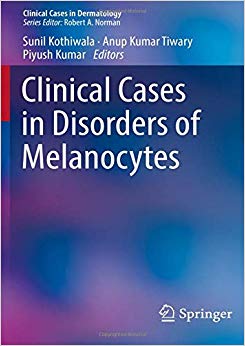 By Sunil Kothiwala, Anup Kumar Tiwary, Piyush Kumar
Series: Clinical Cases in Dermatology
Paperback: 207 pages
Publisher: Springer; 1st ed. 2020 edition (October 12, 2019)
Language: English
ISBN-10: 3030227561
ISBN-13: 978-3030227562
This book provides a guide to the diagnosis and management of melanocyte disorders. Clinical cases are presented to illustrate the treatment of both common and unusual conditions, as well as best practice techniques. Patient management options are discussed in relation to melanocyte senescence, hypermelanotic disorders, hypomelanotic disorders, reticulate pigmentation, benign melanocytic nevi, and malignant melanocytic proliferation.
Clinical Cases in Disorders of Melanocytes aims to aid clinical decision making and the recognition of subtle symptoms and is relevant to trainees and clinicians working within dermatology.
Premium Content
Login to buy access to this content.