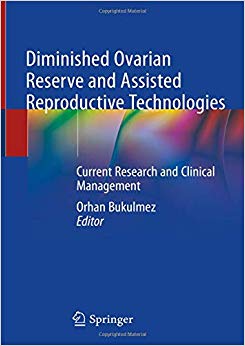 By Orhan Bukulmez
Hardcover: 360 pages
Publisher: Springer; 1st ed. 2020 edition (October 2, 2019)
Language: English
ISBN-10: 3030232344
ISBN-13: 978-3030232344
This book brings together the most current research and the latest clinical approaches to the management of diminished ovarian reserve (DOR), one of the largest segments of the IVF patient population, both in the advanced reproductive age group as well as poor responders. Opening with a review of the definition and scope of the problem, as well as the current understanding of the natural history of DOR, subsequent chapters in part I outline dietary, hormonal, traditional supplements and conventional methods used to stimulate ovaries and improve ART outcomes. The main segment of chapters, comprising part II, present minimal and mild stimulation protocols and alternatives, frozen embryo transfer preparation, trigger agents and post-trigger testing, embryo culture and endometrial considerations, and a review of clinical outcomes. Part III discusses the utilization of contemporary technologies in the treatment of DOR, including fresh vs. frozen embryo transfer, cryopreservation and comprehensive chromosomal analysis. Future prospects are presented in part IV, such as the artificial oocyte and ovary development, early-age oocyte freezing, ovarian cortical tissue freezing and activation of the ovarian cortex.
Utilizing the latest evidence and authored by an international array of thought leaders, Diminished Ovarian Reserve and Assisted Reproductive Technologies is an excellent resource for reproductive medicine and REI specialists, IVF lab professionals, and students and residents in these areas.
Premium Content
Login to buy access to this content.