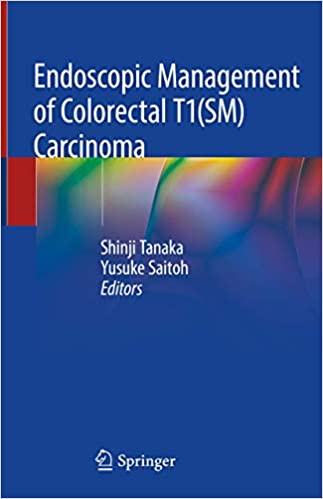 By Shinji Tanaka, Yusuke Saitoh
Hardcover: 117 pages
Publisher: Springer; 1st ed. 2020 edition (July 27, 2019)
Language: English
ISBN-10: 9811366489
ISBN-13: 978-9811366482
This book provides the latest information on diagnosis and treatment strategies for colorectal T1(SM) carcinoma including endoscopic resection, and pathologic diagnosis and treatment following resection. Due to constant advances, the curative phase after the endoscopic resection of carcinomas has extended, shifting the endpoints of diagnosis and treatment strategies. This book thoroughly summarizes the latest findings, explained with the help of abundant color figures, and will serve as a basis for further discussions and advances in this field.
Endoscopic Management of Colorectal T1(SM) Carcinoma offers a valuable resource for colonoscopists, colorectal surgeons, and pathologists at all levels. The readers will discover diverse perspectives, provided by the contributing authors, and extensive discussions that are analyzed from Asian perspectives, which often differ from those found in Western texts.
Premium Content
Login to buy access to this content.