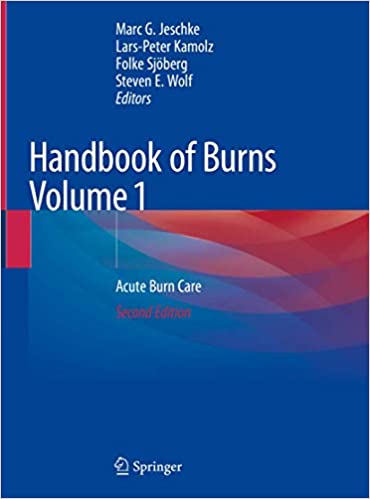 By Marc G. Jeschke, Lars-Peter Kamolz, Folke Sjöberg
Hardcover: 603 pages
Publisher: Springer; 2nd ed. 2020 edition (November 14, 2019)
Language: English
ISBN-10: 3030189392
ISBN-13: 978-3030189396
The second edition of this volume provides updated information on acute burn treatment. It also discusses genomic responses to burns and novel techniques in this area. Divided into four topical parts, this book provides insights into the history, epidemiology, prevention of burns, as well as initial and pre-hospital management of burns, acute burn care and therapy, and non-thermal burns. All chapters have been edited by leading world authorities on burn care and offer readers a broad overview of the techniques and outcomes in this area.
Please also have a look at "Handbook of Burns Volume 2 – Reconstruction and Rehabilitation 2nd edition".
Premium Content
Login to buy access to this content.