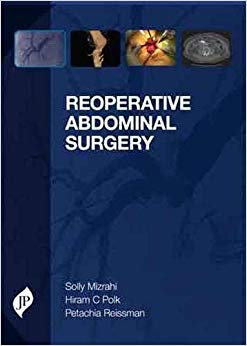 By Solly, M.D. Mizrahi, Hiram C.
Hardcover: 215 pages
Publisher: Jp Medical Pub; 1 edition (August 1, 2014)
Language: English
ISBN-10: 1907816550
ISBN-13: 978-1907816550
Reoperation is one of surgery's greatest challenges. This book provides a practical reference on how to prevent, identify and treat all abdominal complications. Organised primarily by body system Reoperative Abdominal Surgery covers the spectrum of conditions and complications faced by the general surgeon. Separate chapters also cover safety issues, and specific issues related to diagnosis, surgical technique and patient presentation. Combining the expertise and advice of leading international surgeons the book offers a clinical instructive manual for trainee and practising surgeons. Focus on abdominal surgery the key province of the general surgeon Expert guidance on the prevention, identification and management of post-operative complications Key reference on difficult surgical area for residents and young surgeons Experience and advice from best surgeons around the world Covers entire spectrum of reoperative abdominal surgery
Premium Content
Login to buy access to this content.