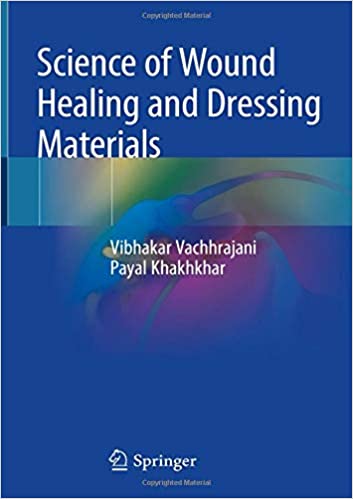 By Vibhakar Vachhrajani, Payal Khakhkhar
Hardcover: 180 pages
Publisher: Springer; 1st ed. 2020 edition (November 7, 2019)
Language: English
ISBN-10: 9813292350
ISBN-13: 978-9813292352
This book outlines, from a surgeon's standpoint, how physicians and mid-level providers working at wound care centres can expeditiously and effectively manage wounds. It comprehensively addresses the concept of wound healing, from the healing process to debridement concepts, and various antiseptics and local antibiotics used in dressing materials to facilitate healing. The book also discusses the latest inventions and treatment options that have revolutionized wound healing, such as: oxygen therapy, ozone therapy, hyperbaric oxygen therapy, electric therapy and ultrasonic wound therapy. In closing, it examines the latest regenerative therapies based on stem cell therapy, cellular therapy and gene therapy.
Given its scope, the book offers a valuable resource for medical students and physicians dealing with wound management, as well as a reference guide for nurses in primary and tertiary wound care settings.
Premium Content
Login to buy access to this content.