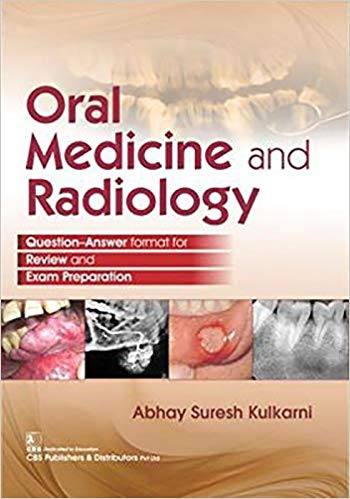 By Visit Amazon's Abhay Suresh Kulkarni Page, search results, Learn about Author Central, Abhay Suresh Kulkarni
Paperback: 260 pages
Publisher: CBS Publishers & Distributors Pvt Ltd, India (May 30, 2019)
Language: English
ISBN-10: 938796423X
ISBN-13: 978-9387964235
Oral Medicine and Radiology
prepares students for their examinations, especially for the competitive examinations and viva voce. It highlights those aspects of the subject which have comparatively higher value in the exams.
• The subjects that are the core topics for undergraduate and postgraduate students have been compiled and organised in a reader-friendly format.
• The QA format followed in the book helps students understand, remember, recollect, and reproduce the facts easily.
• The book also includes clinical tips which will guide the readers during their clinical postings
Premium Content
Login to buy access to this content.