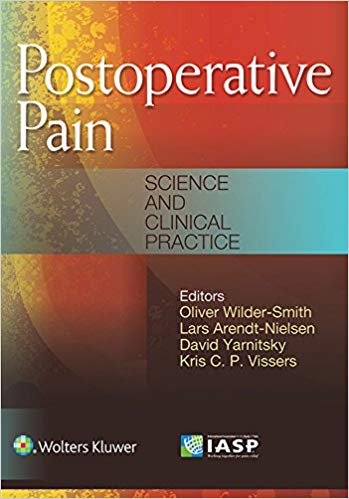 By Oliver Wilder-Smith MBChB MD PhD, Lars Arendt-Nielsen DMSc PhD, David Yarnitsky MD
Paperback: 232 pages
Publisher: IASP; 1 edition (October 14, 2014)
Language: English
ISBN-10: 1496306198
ISBN-13: 978-1496306197
Postoperative Pain: Science and Clinical Practice compiles the proceedings of the November, 2013 IASP Research Symposium on Operative Pain into one convenient volume, giving you clinically relevant and research-driven information on the state of the art in postoperative pain. Global experts from the IASP provide practical knowledge on everything from basic research in animals to human research on clinical questions of diagnosis and treatment – information that's ideal for pain researchers and clinicians who deal with perioperative pain.
A wide variety of topic are covered, including Persistent Post-surgical Pain; Neuroimaging and Post-operative Persistent Pain; Central Sensitization, Synaptic Potentiation, and Microglia; Electrophysiological Techniques; Contribution of Positron Emission Tomography (PET) for Understanding Neuronal Activation and Neurotransmission in Pain; Drug Effects and Altered Perioperative Pain Processing; the Role of Intra-Operative Nerve Injury in Persistent Postoperative Pain; and many more.
Premium Content
Login to buy access to this content.